Certified Car Repairs Near Watertown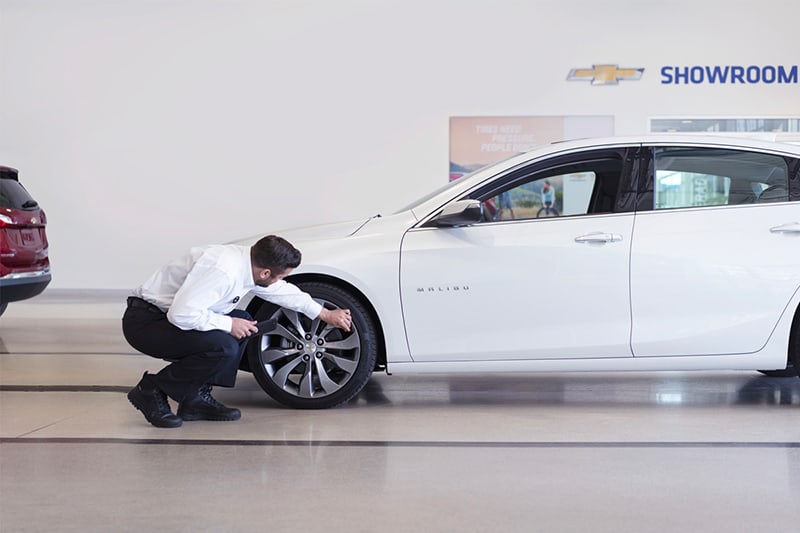 Service Offers and Pricing
Keeping up to date with your auto repairs in Brooking, SD, is essential to maintaining your vehicle's performance and safety. Here at Brookings Auto Mall, we understand that auto service can be expensive. That's why we offer a variety of Buick, Chevrolet, GMC service specials to our trusted customers. Is your Buick Encore due for an oil change? Looking to get your Chevy Equinox ready for a cross-country trip? Regardless of your needs, you can rest assured that our service offers will help you save money on a plethora of car repair services near Watertown!
Service Specials
Tire Price Match Guarantee
Provide us with a better eligible* price at the time of purchase and we'll match it. Find a better price within 30 days of the purchase, and we'll refund the difference.
Eligible Tire Brands: BFGoodrich, Bridgestone, Continental, Dunlop, Firestone, General, Goodyear, Hankook, Kelly, Michelin, Pirelli, and Uniroyal.
Maintenance & Auto Repairs in Brooking, SD
Need New Tires?
As the only parts of your vehicle to transfer the efforts of the engine and brakes to the road, your tires are in some ways the most important part of your vehicle. The mechanics in our Brooking, South Dakota Auto Center can make sure they last as long as they should and then replace them if or when they eventually wear out.
Find Tires
Need An Oil Change Near Brookings?
Your engine has hundreds of moving parts inside it, and these parts require oil to move smoothly and effficiently. You can rely on your vehicle's Oil Life Monitoring Systems to notify you when it's time for an oil change. However, you can always keep your oil fresh by changing it once or twice a year.
Learn More
Multi-Point Vehicle Inspection
With a Multi-Point Vehicle Inspection, you get a thorough assessment of your vehicle. Our Brookings, SD mechanics evaluate the following aspects of your vehicle during an inspection:
- OnStar System Activation
- Exterior Light Functionality
- Tread Depth of 8/32 or Greater
- Windshield Condition
- Brake Pad Wear
- And Plenty More!
So protect yourself and your automotive investment with a comprehensive vehicle inspection at your Brookings Auto Mall Dealer today.
The Multi-Point Vehicle Inspection form uses a simple color-coded key to assess maintenance terms:
Red indicates items that need immediate attention.
Yellow indicates items that should be addressed in the near future.
Green indicates no items to address.
Hearing Brake Noise?
Your brakes are important, for obvious reasons, but they are also relatively inexpensive to service. If you hear any noises while braking, bring your vehicle by Brookings Auto Mall, so we can make sure they are in good condition.
Learn More
Battery Trouble?
Car batteries are important because they are what provide the initial kick of energy needed to start your vehicle. They tend to run out of juice after several years of use, so get your checked with us to ensure that your battery is in top condition.
Learn More
Contact Service
2323 6th St, Brookings, SD 57006