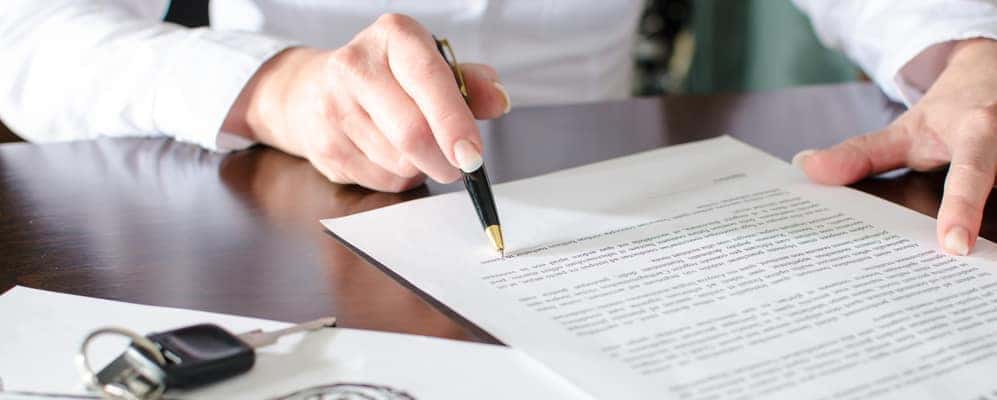 Should I Buy or Lease My Next Vehicle?
Every driver in Watertown has different needs, so the choice of a lease vs. buying a car is very personal. While some prefer the flexibility of leasing, others prefer the long-term savings of a traditional loan. So, should I buy or lease my next Buick Encore or GMC Acadia? Brookings Auto Mall is here to help. Our finance team will walk you through the pros and cons of a lease vs. buying, so you can find just the right match for your budget.
Why Should I Lease?
A lease is a shorter-term contract that typically lasts a few years. This means you are essentially renting the vehicle for the length of your contract, and then you are free to upgrade to another car. Leases also have smaller down payments and monthly payments, which means they are affordable for those on a tight budget. Here are a few reasons you might prefer a lease:
Lower Payment: Depreciation is factored into your lease price, which means your monthly payments and down payments are generally reduced when compared to a loan, but this depends on your vehicle and lease terms.
Lower Sales Tax: Lower price translates to lower sales tax for most Brookings drivers, which means you'll save even more.
Trade-In Option: Leasing makes the trade-in process easy. Just pay off your remaining fees, sign your new lease, and grab the keys for your new vehicle.
WarrantyPlan: A lease contract is often the same duration as a bumper-to-bumper warranty, which means you'll get great coverage on maintenance and repairs.
Options: Want to enjoy the latest technology and designs? A lease allows you to experience the newest models every few years, so you'll always be up-to-date!
Not sure if you can lease a car with bad credit? Learn how when you visit the finance team at Brookings Auto Mall.
Why Should I Buy?
Leasing may be a great option, but it's not the only one. Buying a vehicle is a great long-term financial option for many Mitchell drivers. Not only will you eventually have complete ownership of your vehicle, but you'll also enjoy driving without monthly payments once your loan is paid in full! Here are some benefits to buying:
No Mileage Restrictions: While leases have mileage limits, financed cars do not. This can be a much better option for high-mileage drivers.
Total Ownership: Feel free to customize, modify, and decorate your car to your preferences once you pay off your loan. Your car is yours and yours alone!
Resale Ability: If you want to upgrade to a new vehicle down the road, you are free to name your own price and sell to the buyer of your choice.
Financing Options: Buying a car is the more straightforward option, and you can refinance your loan terms over time if you want to lower costs.
Total Savings: You may spend a little more upfront, but the savings of a financed car are far greater than a leased vehicle.
Find Your Next Car at Brookings Auto Mall
So, should I buy or lease at Brookings Auto Mall? Contact us with your questions about the lease vs. buying process, and our financial experts will help you make the best decision for your needs!
More From Brookings Auto Mall
The Chevy Suburban towing capacity reaches up to 8,100 pounds when properly equipped. However, that towing capacity is backed by a 3.0L Duramax Turbo-Diesel engine and 2WD. Watertown drivers can choose between three available engines for the Suburban, as well as a variety of towing features. Find out more about the 2022 Chevy Suburban…

If you're looking for the perfect SUV for your seasonal trips and vacations, the new Chevrolet Equinox is the ideal choice! The 2022 Chevy Equinox towing capacity is more than capable of hauling your small teardrop camper or ATVs across Watertown. Find out more about the Chevy Equinox payload capacity, towing capabilities, and more…

Looking for an SUV that can handle the toughest and longest of SD adventures? Then look no further than the Chevy Traverse. This cutting-edge new Chevrolet vehicle offers Brookings drivers powerful performance and an interior cabin that wants for nothing. The 2022 Chevy Traverse towing capacity also maxes out at 5,000 pounds, which…